If you're looking for a sweet, fun read we've got the book for you! Bayside Desires is the perfect feel-good beach read and today I'm excited to share my review. This book will definitely get you in the mood for summer! I hope you'll check it out and don't miss the awesome giveaway too!
Happy Reading!
~Jenn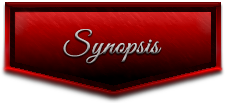 Fall in love at Bayside, where sandy beaches, good friends, and true love come together in the sweet small towns of Cape Cod.
BAYSIDE SUMMERS is a series of standalone steamy romance novels featuring alpha male heroes and sexy, empowered women. They're fun, flirty, flawed, deeply emotional, always passionate, and easy to relate to.
"​With her wonderful characters and resonating emotions, Melissa Foster is a must-read author!" -NYT Bestseller Julie Kenner​
"Melissa Foster is synonymous with sexy, swoony, heartfelt romance!" -NYT Bestseller Lauren Blakely​
In Bayside Desires…
As the co-owner of Bayside Resorts, Rick Savage has a fabulous job working with his best friends and brother, and a thriving business in Washington, DC, which he'll be returning to at the end of the summer. Spending time with his family is great, but being back on Cape Cod has unearthed painful memories. When sweet, smart, and overly cautious Desiree Cleary moves in next door, Rick is drawn to the sexy preschool teacher, and she just might prove to be the perfect distraction.
Running an art gallery was not in preschool teacher Desiree Cleary's plans, but after being tricked into coming to her impetuous, unreliable mother's aid, she's stuck spending the summer with the badass half sister she barely knows and a misbehaving dog. If that's not frustrating enough, she can't escape the sparks igniting with her strikingly handsome and pushy neighbor, Rick, who makes all her warning bells go off.
Passion ignites as Desiree and Rick spend long summer nights sharing heartfelt confessions and steamy kisses. For the first time in years Rick is enjoying life again instead of hiding behind mounds of work miles away from his family. Desiree has touched him in a way that makes him want to slow down. Only slowing down means dealing with his demons, and he isn't sure who he'll be when he comes out the other side.
All Bayside books can be read as standalone novels or as part of the series:
Coming Soon…
Bayside Passions
Bayside Heat
Bayside Escape
Bayside Summers is part of the Love in Bloom romance collection by New York Times & USA Today bestselling and award-winning author Melissa Foster. While each book may be read as a standalone, you might enjoy reading the entire Love in Bloom series. Characters from each sub-series appear in future books. Visit Melissa's website for family trees, series checklists, and more.
3.5 – 4 Stars
Bayside Desires is a sweet read, that prefect lazy day or beach read where you want something to make you smile and swoon – this is that book! Rick and Desiree are wonderful characters that you can relate to and fall in love with. I think this a fun start to a new series I'm definitely looking forward to.
Desiree and Rick have both ended up in The Cape for the summer, Desiree tricked and guilted into running her mom's gallery with her half-sister and Rick is there working on a resort with his brothers. When the two meet there is an instant connection for both and it's the start of a sweet summer (and hopefully longer) romance! Rick and Desiree both have things to work out this summer though and the question is can they do it together.
For me this was a fun and sweet read, heart-warming and full of characters you want to be your friends. I really adored Rick, his heart and his sense of humor just totally got me. Desiree is such a sweetheart, I loved seeing her grow in this story. Yes, we've got some insta-love here but there are things these two have to deal with, coming to terms with families, forgiveness and life choices. Overall, an enjoyable read and I'm really looking forward to more in this series!
*I voluntarily reviewed an ARC of this book for The Geekery Book Review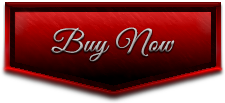 Amazon I B&N I Kobo I iBooks I Google Play I Paperback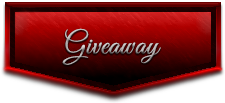 Seaside Secrets ebook – 2 winners – open worldwide
Book information – http://www.melissafoster.com/books/seaside-secrets/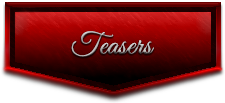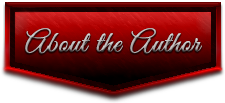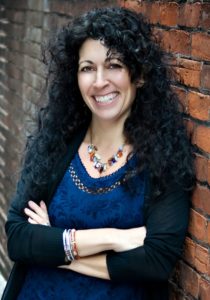 Melissa Foster is a New York Times & USA Today bestselling and award-winning author. Melissa writes sexy and heartwarming contemporary romance, new adult romance and women's fiction with emotionally compelling characters that stay with you long after you turn the last page. Readers adore Melissa's fun, flirty, and sinfully sexy, award-winning big family romance collection, LOVE IN BLOOM featuring the Snow Sisters, Bradens, Remingtons, Ryders, Seaside Summer, Harborside Nights, and the Wild Boys After Dark. Melissa's emotional journeys are lovingly erotic and always family oriented.
Melissa has painted and donated several murals to The Hospital for Sick Children in Washington, DC. Her interests include her family, reading, writing, painting, friends, helping others see the positive side of life, and visiting Cape Cod.
Melissa is available to chat with book clubs and welcomes comments and emails from her readers. Visit Melissa on social media or her personal website.
Melissa is available to chat with book clubs and welcomes comments and emails from her readers. Visit Melissa on Facebook or her personal website.
Never miss a brand new release, special promotions or inside gossip again by simply signing up to receive your newsletter from Melissa.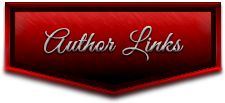 Join Melissa's Street Team on Facebook